Thanks for coming to my little corner of the internet!
What started out in pub, became hospitality & catering operations and then marketing then Web, Design and Social Media, topped off with Beer and Brewing.
Throw in the mixed interests in photography and an established carp and trout catcher, perpetual traveller and "orgasmic" muffin maker... or more formally, knows how to connect to the right people with more of the right people and share what's important to that audience. Generously shares networks to help everyone. Has a high level of engagement and an influential audience.
Founder of London Brewers' Alliance | Occasional Professional Brewer | Writes CAMRA's Homebrew column for BEER magazine | Hop Sales to European Craft Brewers, for Barth Haas - Simply Hops
Brewing Consultancy, Beer Marketing, Community Management and Social Media & Marketing Strategy.
Professional
Simply Hops
Wholesale Hops and Hop Pellets for the UK & Europe. Buy your Hops, Pellets, PHA, Anti Foam and more from Simply Hops. Want to talk to me about hops in Europe and Africa? > Simplyhops.com
For over 200 years, we have focused on one thing and one thing only: hops. As a leading global provider of services connected with the "green gold", the BARTH-HAAS GROUP is a reliable partner when it comes to putting your own individual beer ideas into practice. In addition to the many years and depth of our experience, you can, of course, always depend on the quality of our products. Driven by the ambition to fully understand the influence of hops on beer, we regularly set standards in hop research with the BARTH-HAAS GROUP Research and Innovation Centres. All of these efforts will support you in brewing your own unique beer. Because your beer is our passion!
\
---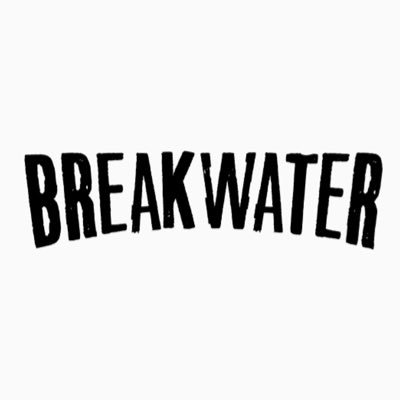 Breakwater Brewery & Taproom
Want to talk to me about Breakwater Brewery & Taproom? > Breakwater.beer
A company started by good friends and family. We didn't start it due to a lack of good beer, or whatever people like to say in this part of their website. We wanted to do something that was awesome. We wanted to have fun, doing something that we love. We've spent a long time building the foundations of the brewery. We (think we) have the talent, and most importantly the years of experience needed to get it done. So we did it. We have funded the company on our own, and only want to work with people that care about beer, super good beer. Our goal is to show people what is possible when you start with "make great beer", "invite good people to drink it".
Mission
Our mission is simple but comes from the heart. Breakwater, is both brewery and bars, a place where people will congregate and experience handcrafted beers and with one another. Beer is a sociable beverage at it's heart. We are people that thrive off our community and industry partners. But besides the libations, it's a place that will be a cornerstone to the continued revitalisation Humans are essentially social creatures. We are committed to providing quality beer and superb bar experiences.
Philosophy
At Breakwater, building on our experiences from our travels, prior brewing experiences, creating beers we've brewed to award winning and celebrated standards, we challenge ourselves to continually come up with innovative, new recipes that will not only allow for a unique experience for our customers, but that will also provide an ever-changing menu to attract those outside of our chosen location. We have aims of world class beer.
Aside from brewing ales and lagers of distinction, authenticity and honesty, you can expect those values to apply to our everything, be that snacks or the welfare of our co-workers. We are passionate for what we do and with that passion we show responsiveness and compassion in serving our customers, and our locale. Breakwater takes tremendous pride in helping other small and local businesses and farmers through partnerships and collaborations. Our goal is to be an establishment that the our town can point to as a beacon of a small business success and help lead the revitalization so it can return to its illustrious past.
---
Social stuff
Follow me on social media, twitter, instagram
---
things I like and friend's things you may like:
Southern Motion Car Sales - Specialist in 1-2 Owner Low Mileage Second hand vehicle car sales, making your next purchase a personal, enjoyable and hassle free. See them at Southern Motion Car Sales
Academy for Distance Learning - The Academy for Distance Learning (ADL) is based in the historic university city of Canterbury (England) and welcomes students from around the world. It is affiliated with ACS Distance Education which was established in 1979, and licenses ADL to offer and award ACS courses, certificates and diplomas.

Our educational Philosophy is based on the commitment: Students are our priority. The Hallmark of any good distance learning institution is the level of support supplied to students as they journey through their studies. At the heart of ADL are our committed exceptional tutors, most holding a 3 year degree, with 5 years industry experience and remaining active in industry. This combination together with frequent review and updating of courses, application of real world problems and developing the capacity to solve problems rather than simply regurgitate information, makes our courses and learning experience unique.

ADL does not cater to everyone. We offer courses designed to be globally relevant, a characteristic we believe important in today's world. Our goal is to provide a high quality education and cost effective alternative to post secondary education for anyone who is primarily concerned with developing knowledge and skills that distinguish them from the crowd.

ADL is committed to your success. Please take this opportunity to obtain a qualification that will enhance your career, income and status. There is no better testament to our status than to see our graduates successful in all walks of life:- in industry, commerce, academia and the professions. See more here; Academy for Distance Learning